After some encouragement from a friend, decided to finally make this thread.
I'll try to keep it updated with information on ticket prices, movies playing,upcoming movies etc
I've added the cinemas in Lahore for now as those are the only ones I know about, I'll need your help to update the thread for the remaining cities.
So come on pitch in everybody, let's try and keep this updated.
LAHORE
Website :
http://www.dha3dcinema.com
CONTACT INFO
305-R, DHA, Lahore, Pakistan.
Tel : 92.42.35747532 & 92.42.35747531
Ticket Price : 350 RS
NOW PLAYING
Website :
CineStar
CONTACT INFO
Plot
#13
, 2- Civic Centre,
Township, Lahore
Tel : 5157460-2
Ticket Price : 400 RS (3D MOVIES)
3D Glasses Price : 150 RS
NOW PLAYING

KARACHI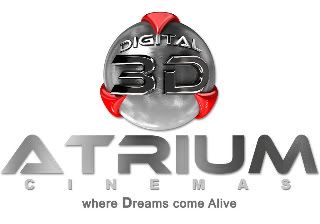 Website :
ME Cinemas
CONTACT INFO
Entrance from Raja Ghazanfer Ali Road, Behind Avari Towers, 3rd Floor, Atrium Mall, Karachi
Tel : 021-111-287-486
TICKET PRICES
Cinema A and B Rs. 300 per person
Cinema D 2D Movies - Rs. 400 per person 3D Movies - Rs. 500 per person
3D Glasses for Digital 3D Movies Rs. 150
NOW PLAYING


RAWALPINDI
Website :
Buy Movie Tickets Online | Cinema Show Time in Pakistan
CONTACT INFO
Jinnah Park, near Kachari Chowk, Civil Lines, Rawalpindi
TICKET PRICES
Weekdays Rs. 250 (before 5pm)
Weekdays Rs. 350 (after 5pm)
Weekends Rs. 350
NOW PLAYING

Last edited by a moderator: