1. General Info
Brand: Palit
Model: RTX 3090 Game Pro
Game Code: NO, Used up.
2. Warranty
Local (Pakistan) Warranty:
1 Year from November 2020

3. What is Included
Everything that comes with the card
4. Link to Product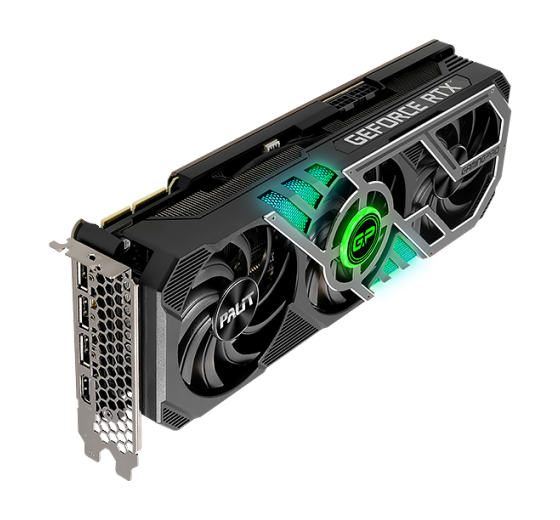 Palit GeForce RTX™ 3090 GamingPro delivers stunning visuals, incredibly fast frame rates, and AI acceleration for gaming and creative applications. Equipped with Triple A Die Casting Plate Kit and Advanced TurboFan 3.0, the model brings amazing thermal performance. Combining an iron-black and...

www.palit.com
5. Price
Price New: 289,000
Your Price: 255,000 + Shipping (which will be on buyers' expense + risk)
My Location: Islamabad
6. The Obligatory Why am I selling?
I have a Asus 3090 Strix OC incoming
7. Contact
Text/ WhatsApp: 0321-5211325
Please do not call between 8am and 3pm and after 10pm. Can text/ whatsapp message anytime. Thank you
8. Images etc.
Intel Core i7-9700K Processor, NVIDIA GeForce RTX 3090 x 1, 16384 MB, 64-bit Windows 10}
www.3dmark.com
9. Disclaimer:
Please be aware that 3090 (and for that matter 3080) are very power limited. This card can be pushed to 365 Watts (+4%) using Afterburner and stock bios. If you want to push it you need to have a *good* 850 Watt PSU (Corsair, EVGA, High end Cooler Master units etc.). You can flash a KFA 390Watt bios as well. BUT Remember that you WILL need lots of power to not be power limited (1000 Watt+ PSU like Corsair, EVGA, Antec HCP series, High end Cooler Master etc). Needless to say you also need some very good cooling to prevent thermal throttling.
Thank you